If you're wondering what is a virtual event, then you've come to the right place. You can learn a lot about the virtual event you want to put on this year.
Virtual events are becoming increasingly popular as the years move forward. This is becoming a trend, and if your business is not a part of it; then you might be missing out. You want to learn more about these types of events and what they can provide you with.
We've gathered all the information you need, so that way you can decide whether a virtual event is something your company would like to do. Read on further to find out even more about these events and others who have thrown them before. You'll be surprised at how helpful a virtual event can be.
What Exactly is a Virtual Event?
A virtual event is an event that you throw, but it is thrown online instead of in-person. This event is thrown through a virtual platform that brings everyone together in a common space. These attendees can attend from anywhere in the world where they are, opening up more lines.
Virtual events cost less than in-person events; allowing businesses to save money and also time. Virtual events are also becoming more popular because of the ease of use that they provide, and the many benefits that you get from being a part of them.
Virtual Event Benefits
There are many different benefits that come from hosting a virtual event. You can find these benefits include:
Lower costs than an in-person event would cost.
More attendees because it is easier for everyone to join in on the event.
Have a more diverse audience with different backgrounds and in different industries.
Be able to host higher-quality speakers for your event because of the many benefits that a virtual event offers.
There are no surprises when it comes to a virtual event, so fewer run-throughs. There is also no worries about inclement weather happening and keeping people at home.
Get actual data and analytics that you can use in your marketing when hosting a virtual event.
It is scalable, so you can accommodate as few or as many guests as you need, regardless of their inclusivity.
They are more sustainable with less waste than in-person events because everyone is not consuming anything, and no dishes have to be done, or anything else.
Better communication happens and listening is more active when it is a virtual meeting room rather than a large in-person gathering area.
It reduces the chances of crashes or incidents from happening, making virtual events the safest way to put on an event.
There are even more benefits that come from hosting your own virtual event. Make sure to check out the different places you can host your online account on. You will love being able to expand into other areas around you.
Reach More People 
Having a virtual event production is a great way to reach an even wider audience without having to spend much more money to do so. This is why putting on a virtual event is one of the best things you can do when you're on a stricter budget. A virtual event doesn't require a lot of funds.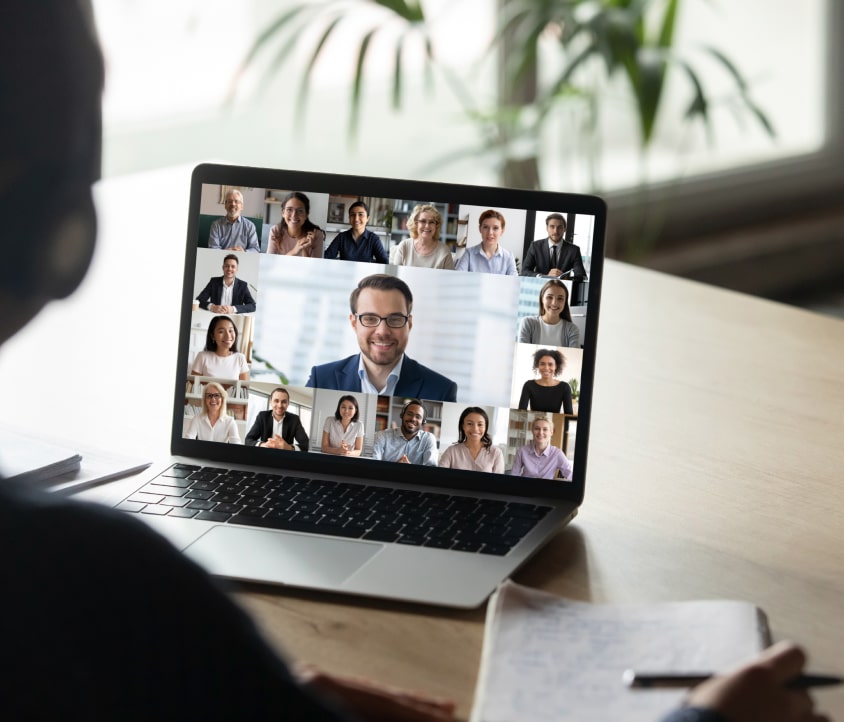 This is one of the best networking opportunities for you to get ahead. If you want to expand into wider categories, then this is one of the best ways to do so.
The setup is an important aspect of any event, but especially with a virtual one. This is something that you want to consider when it comes to putting on the event because you will need to have the right setup to put on the right event.
Of course, software and the specific online virtual event company that you work with is going to make a difference. You still need the right hookup.
Renting your equipment is something that you want to think about doing. You want the best setup and have someone who knows how to work it. Not only can you get the screens and computer components, but you can also get other effects and more. With AV equipment, we can create the best setup for your virtual event to be a blast.
Rentals are more affordable, as you don't have to purchase something that you might only use once or twice a year. Make sure you're choosing the right rental company, too. Call RentforEvent LA to find out what they can do for your virtual event experience.
Create an Immersing Experience
Creating an immersing experience is the one thing you want to do. With an online event, you want to make sure that everyone attending has something to watch or do. You don't want them sitting there idly because this can cause your event to get a bad rating.
The visuals should be stunning and should be able to hold your attention. These are what take the audience to a new place when they arrive at your event. Renting the right equipment for this can help, so consider this when choosing what equipment you want to use.
How to Create a Virtual Event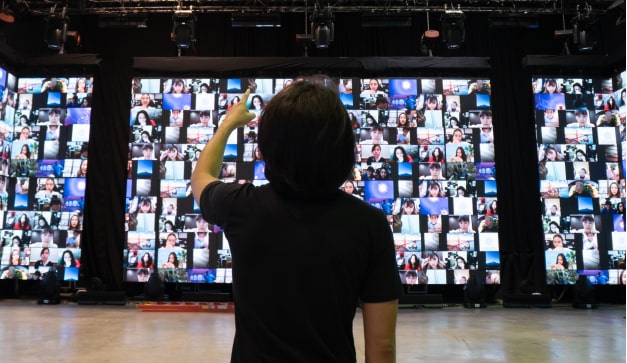 Creating a virtual event is something that can be done with ease when you've got the steps to follow. This is your event, so you can personalize it to your company and to the needs that you have. Remember this when you're setting everything up. Here are some of the tips you want to think about when creating your own virtual event.
You want to set goals that are clear, easy to follow, and that you understand right from the beginning. Make sure that everyone on the team understands what they need to do and the message you're going to be sending.
Choosing a Platform for the Event
The virtual event has to be hosted on a platform, and the one you choose should be the best. You want to do a bit of research before just choosing one to find out which would be the best. You can read more on the ones that are available. With plenty of options; you're sure to find one.
VVenues, Zuddl, Airmeet, EventCube, and Cvent.
You want to outline everything that you're going to be doing, and also the times. You want to highlight speakers, what they're speaking on, and times for those, as well. Having this agenda is going to make things a lot easier for those who want more out of the event.
Plus, an agenda shows that you have the event pulled together, it is professional, and it is an event that they're not going to want to miss out on.
Promote the Virtual Event
You want to promote your event as much as possible. This should go without saying, but just in case – promote, promote, promote!
You want to market your event as much as possible. You want everyone you know to sign up for the event. This means that it has to be shown in almost every area that you can think of. Promote your event and get the right feedback necessary, as well as the attendee list that you want.
Now is the time to enjoy all that comes from hosting your own virtual event in 2022. You will find that when you're renting products for this event; it is a lot easier to find what you need with a virtual event rather than an in-person one.
Take the time to enjoy all that comes from an event that was made specifically for your audience. With knowledge of an online event, you can create a virtual event that captures your audience's attention and keeps them wanting more. Your event will be a hit, speak with Rent for Event LA today.
Now We Are a National Company
We have expanded our operations to ensure that everyone is able to use Rent for Event LA's services. You can now expect to find us working in the Phoenix, Orlando, Miami, and New York areas. We want to provide the right rental services, and that means bringing the rentals to your town. Call us today to learn more about our new openings!