Everyone wants a dream wedding, however, it can be an expensive ordeal for many. If you want to save some cash, you can choose to have your dream wedding in your backyard. This venue can be the perfect one to walk down the aisle to your dream spouse and say, "I do." 
If you're looking for some of the best tips for hosting your dream wedding in your backyard, then you've come to the right place. We've compiled some of the best tips that you can use when you want to have a beautiful backyard wedding. 
Plan Accordingly
Before you start throwing everything together, you want to plan accordingly. You want to ensure that you're going to have enough money, have everything you need to set it all up, and a way to really dig in and get the perfect wedding that you've always wanted. 
Create a plan, including a budget, and know what you want before piecing it all together. Once you have your plan together, you can continue with the tips and tricks for planning the perfect backyard wedding below.
You'll want to get this out of the way right away. When you have any sort of event in an area, you want to make sure that this is allowed to be done. Depending on whether you're having alcohol or not, a permit is required for this. Your guests will be covered with the right insurance.* 
*Keep in mind, some homeowner's insurance policies will cover anything if something happens to your guests while they're visiting your property. 
Which do you want to have performing and providing the necessary services for your wedding? These are going to differ in price and what you get. Obviously, a band is limited in the songs they're able to sing and how they're able to sound, so consider this when hiring anyone. DJs are more versatile and they do much more than provide the music. They can also do introductions, activities, and more.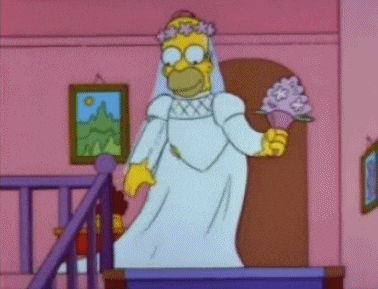 When you have a backyard space to use however you'd like, you can get as creative as you like. You can set up anything and make the area look just like you want. From the favors you offer to the decorations of the space; you're in control of what you put together. 
You can also get creative with the food that you're serving to your guests. Match with the ambiance of the wedding itself. Whether a buffet or served to the tables; the food can be something that is creative and fun. 
You'll want to rent instead of buy to save some cash and put it on something else. Rentals are great because they're much less money than buying.
Make sure to consider rentals for any of the larger items you'll need. Choosing a quality event rental company is easy to do once you do a bit of research. Rent for Event is an ideal candidate. Speak with them today.
So what do you need to rent for the event?
Dance floor
Tables and chairs 
Bar
DJ booth 
Lighting 
Stage 
LED screens 
Outdoor movie projectors

While this is not an extensive list of items, these are some items you can expect to rent for your outdoor backyard wedding. 
When you are setting up your backyard, you want to set the mood. The right ambiance is going to make all the difference. When the lights start to get low, you want to give everyone a good time, especially after going through the ceremony that you went through. 
Lighting is perfect to set up and create the right feel inside the room itself. You don't have to worry about not being able to get more from the use of this lighting. Of course, decorations, placement of the items, including the dance floor, are going to make all the difference.
Touch on Their Heartstrings
If you want to showcase something special, or even just put a backdrop on during the ceremony or reception then a LED screen rental or LED wall rental would be ideal for this purpose. It's a touching way to showcase the love between two individuals.
Place a box in a corner with paper or a book for people to sign their good wishes. This is a great way to look back and see what people are saying, what advice they're giving, and more. 
You want to divide up your space as much as possible and this means creating a dancing, eating, seating, and ceremony area. You want to provide clear, clean lines of what each of the areas is offering. This way, you can keep people where they want to be and keep the comfortable. 
This also provides a nice look for the space outside, so when guests arrive; they have something nice to look at and look forward to. You can create a space worth spending time in. Your guests will love being there and it will be the event they talk about for the next year.
There is going to be existing flora in the area, so you want to work with it and add to it. By adding additional flowers and decorations around the area; you'll have an easier time showing everyone where the specific wedding is going to be happening. It differentiates the home from the yard, and it enhances the ambiance and environment as a whole. 
Those searching for the best place to get their rentals don't have to look any further. With help from Rent for Event, you can ensure that you have the right rental company behind you. You just have to give us a call and let us know the type of event you're hosting. We can provide some recommendations, or answer any questions you might have. Book with us today and rent the items for your event that make it a blast. Call us today!
If you're not in the LA region but you want to work with Rent for Event, now you can! If you're in the Phoenix, Miami, Orlando, or New York region; you can give our offices a call to speak with us about the rentals you're in need of for your event. We are more than happy to offer these rental services to more than just LA. Check out our other locations today!