Grammy Awards are the biggest entertainment awards in the world. This award is given to recording artists who have been deemed the most outstanding performers in several music categories. The Grammy Awards honors musical excellence, technical proficiency, and overall achievement in the recording industry, without regard to album sales or chart position.
Decades ago, a few big names dominated the music genre. However, a lot of good songs and artists have emerged lately. Much different from the past, people today can choose their favorites from many options. The Grammy Awards were created to let the world know about the top performers, singers, and artists in the music industry. A lot of celebrities from Hollywood and other parts of the world attend this prestigious ceremony every year.
Also, other famous people and millions of fans always looking forward to a hip night every year when the 
Thanks to new streamable technologies, it's possible to watch Grammys live no matter where you are in the world. 
If you've ever missed watching it in person and you're looking for ideas on how to watch the upcoming Grammy awards without disturbing anyone and having a wonderful viewing experience from your home or anywhere you are, here are 5 ideas that will help you find the best way for you to watch Grammy Awards without missing a bit of action.
However, here are some important details you need to be aware of about this year's Grammy awards.
First, this year's award which was set to be held in January was postponed to April 3rd, 2022 due to Covid and will be taking place at the MGM grand garden arena in Las Vegas.
The event will once again be hosted by daily show host, Trevor Noah and will be broadcasted live for US audiences on the CBS television network.
Now let's take a look at ideas on how to watch the Grammy awards 2022
LED Screens: Regardless of the channel through which you will be watching this year's Grammys, making sure you have a wonderful viewing experience with your fellow stans to watch your favorite celebs get their award is the next best thing to being at the grammy award ceremony itself. And one of the ways to do this is a led screen rental. With a led screen rental, images are much brighter and have superior image clarity than a projected screen. 
Also, because LED emits its light independently, making it perfect for outdoor use and also this makes the images sharper and clearer. LED Screens are also easy to set up and use. So, if you want to have a watch party with your friends, or you operate a business and want to go the extra mile for your customers, there are companies that offer led screen service rental.
Projector & Screen Rental: This is another creative way through which you can watch the upcoming Grammys especially if you are hosting a watch party or operating an outdoor business and you want your guest to also watch the award ceremony. Projectors have a lot of benefits and one of the main benefits is the flexibility specifically the laser of the projector which makes it possible for you to set it up anywhere and show anything you want. Also, projects are very affordable to use or rent as opposed to other types of equipment, so you are looking to host a quality watch party for the Grammys without breaking the bank, a projector is a great option.
TV Monitors: This is another option to consider when you are hosting a watch party for the Grammys. TV Monitors are especially good for outdoor events whether in your backyard or front of your house. One of the key benefits of TV monitors is the fact that they are easy to set up and very affordable. Also, TV monitors are mostly used when projectors don't work especially during the daytime when there is a lot of light. With a high-end 4k TV monitor, you are guaranteed more brighter and vibrant image quality. If you need a TV rental service, there are various places to hire from
A Video-production service; This is recommended for most businesses who would like to give their customers a chance to watch the award ceremony like they are at the event. Some services can help you live stream events like rentforevent, so if you are a business that wants to capture things happening on the ground at the award ceremony for your customers, then video production is one way to guarantee that they have an amazing experience wherever they are in the world without the need for a subscription. One of the key benefits of hiring a video production crew is the fact that it makes it grandeur and makes it more entertaining for those who cannot physically attend.
Inflatable Movie Screens: This is one of the coolest ways to host a large watch party for the Grammys. An outdoor inflatable movie screen is perfect for projecting outdoors to a large crowd of over 200 people and some places offer outdoor inflatable movie screen rentals
Want To Watch the Grammys in Style?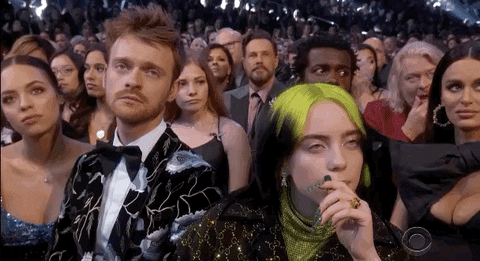 Watching the Grammys is always a blast. You got your favorite artists and the chance to dress up and show off your glamorous side. What if you could add a little glamour to your special night with Rental for Event? For over 10 years, we have supplied rentals for some of Los Angeles' most high-profile events. Whether your party involves one thousand or one hundred, we have what you're looking for.
Those who are looking for a great way to section of the many areas of the space you're in, take a look at our top rental products. We have many different colors, sizes, and other options to choose from to make your next event a hit. Let us provide the rentals you need and want with little hassle. Enjoy the benefits of a rental that works for you. Give us a call today to get on the books for your upcoming event. Have the drapes ready whenever you are. Call today!
We are currently national, offering the best services for Rent For Event that you can get. If you need rental services from our team, and you are not located in Los Angeles, no worries. We've expanded to other areas including Miami, Orlando, and Las Vegas. Always trust in our services, regardless of what city you're in. We have you covered. Give us a call today to set something up.